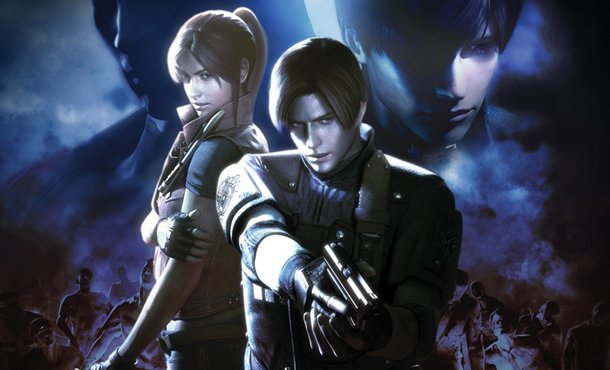 Resident Evil: The Darkside ChroniclesEdit
Resident Evil:  (バイオハザードダークサイド・クロニクルズ) , Вий консол дээр тоглох боломжтой хөгжүүлэгч Капком.[1] 2009 11сарын 27нд Америкт худалдаанд гарсан.[2] 11 сарын 27нд мөн Европт худалдаанд гарсан. Тоглоом маань хуучин Resident Evil: The Umbrella Chronicles, шинэчилж Өндөр нягтралтайгаар шинэ шинэ зүйлүүдтэйгээр дахин шинэчилж Resident Evil Chronicles PlayStation 3 дээр гарсан байна..
Тоглоомонд гарах дүрүүд:
Leon S. Kennedy
Claire Redfield
Ada Wong
Sherry Birkin
William Birkin
Annette Birkin
HUNK
Brian Irons
Marvin Branagh
Ben Bertolucci
Robert Kendo
Steve Burnside
Chris Redfield
Albert Wesker
Alfred Ashford
Alexia Ashford
Jack Krauser
Manuela Hidalgo
Javier Hidalgo
Ingrid Hannah  
Community content is available under
CC-BY-SA
unless otherwise noted.